Giving New Life to Carpets & Upholstery Since 1994
- Fast, Friendly Same-Day Service
Personally Serviced By Tony & Joe DeFranco

- No Harsh Chemicals (Kid & Pet Friendly)
-Best Reputation in Northeast Ohio
- 100% Satisfaction Guarantee
- Free Estimates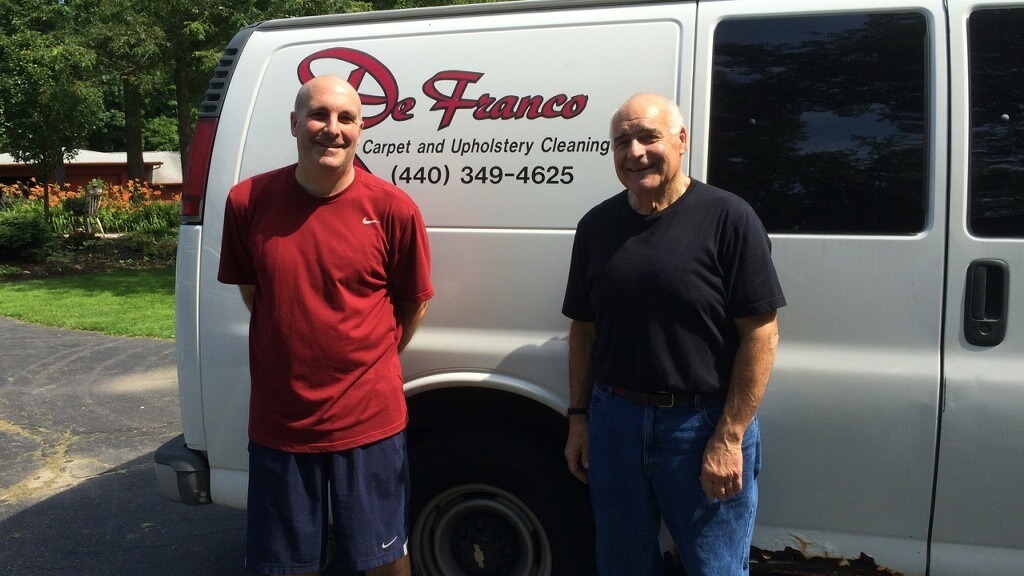 Our "Perfect Clean" Carpet Cleaning Promise


Tony and Joe DeFranco, owners of DeFranco Carpet & Upholstery Cleaning provides the "best" guaranteed residential and commercial carpet cleaning services. We Personally do the work, and being in business for over 25 years our goal is to exceed your expectations resulting in complete customer satisfaction.
Free, "No Obligation" estimates. Once your appointment is scheduled, you will receive a call the day before to confirm and we will be on time ALL THE TIME.


Call Us Today For a Free Estimate (440) 349-4625
Our Signature Cleaning Process:
Preparation

We thoroughly vacuum your carpet/upholstery before cleaning
All stains/spots are pre-treated with the appropriate cleaning agent

Cleaning

We pre-spray (rather than run the cleaning chemical through the want) the cleaning solution over the carpeted areas using a battery operated commercial
Once evenly applied, we allow a 5 minute "dwell" time and continue with the rince (ph balanced) agent and extract (vacuum) process removing detergent and dirt from the carpet

Any moved furniture is replaced and tabbed to prevent leg wicking

The carpet is groomed (Pilated) for maximum drying and appearance
Finally, you are left with a soft, freshly cleaned carpet for you to enjoy.
Call For A Free Estimate Now
We make your carpets like new again without harsh chemicals.


Our signature process cleans, refreshes & protects your furniture.
Our Carpet cleaning Prices:
$95 - 2 Areas

$125 - 3 Areas

$145 - 4 Areas

$165 - 5 Areas

$185 - 6 Areas

$205 - 7 Areas

$225 - 8 Areas

$245 - 9 Areas

$265 - 10 Areas
Upholstery Cleaning Prices
Sectional $ 145

Couch $ 70

Love Seat $ 60

Chair $ 40

Dining Room Chair $ 15

Ottoman $ 10
Scotchgard
Scotchguard - $15/room

An area is defined as a room, hallway, staircase, or large walk-in closet
Any room over 250 sq.ft. will be considered 2 rooms
2 room minimum
Free estimates
Fully insured
Google Reviews



See Why Clients Turn On Us For All Their Carpet Cleaning And Tile Needs.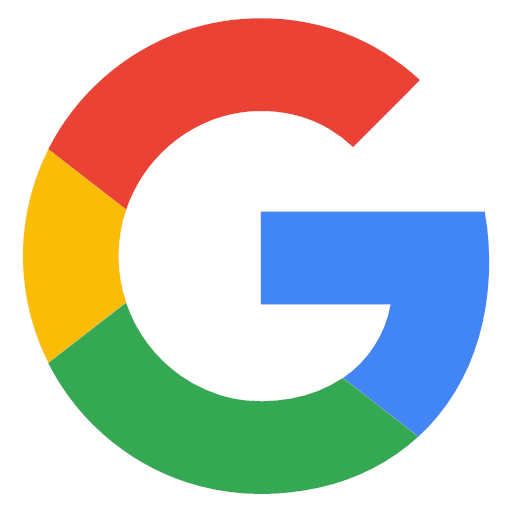 Nothing but great things to say about Joe and Tony! They were on time, friendly and most importantly did a great job.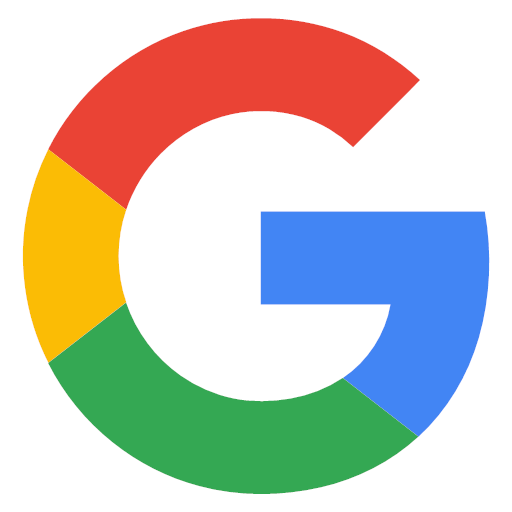 I've been using DeFranco Carpet Cleaning for many years. They do excellent work and are wonderful to work with.



Great job...very pleased. Besides my carpet, all my smaller rugs and mats got cleaned, too and they removed 2 tough stains on the carpets.



Yelp Review:
"Excellent service, was flexible with setting appointment. They were extremely professional and courteous. Simply wonderful!"
Gregory D.
Introductory Rate- $95 Carpet Cleaning 2 Rooms
SCOTCHGUARD can be applied for $ 15.00 per room
* An area is defined as a room, hallway, staircase, or large walk-in closet
* Any room over 250 sq.ft. will be considered 2 rooms
The Cleanest Carpets In Northeast Ohio

At DeFranco, we believe in customer satisfaction and putting people and their needs first. We take care of our customers and in return we hope to create a lasting and productive work relationship. Our business is about people.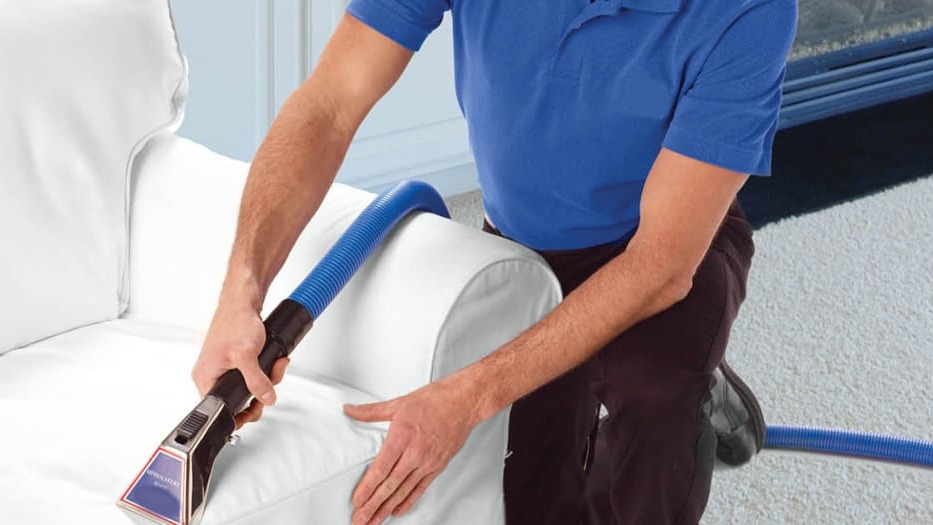 Making Upholstery Like New Again
If your upholstered furniture has seen better days, Tony & Joe can "bring it back to life." Our Signature process includes complete vacuuming, pre-spotting, followed by a safe pre-spray cleaning solution, PH balanced rinse and total extraction of dirt, soil and residue. At an added cost, we can apply Scotch Gard to protect future spills and dirt.

Call Us Today At (440) 349-4625
Bringing New Life to Area Rugs
Our patented deep clean technology is the perfect cleaning solution for new and antique rugs. By gently lifting dirt and stains without the using harsh chemicals, we can protect your investment while making it look new again.

At DeFranco Carpet Cleaning, we always have your best interests in mind.

Call us today to for a free estimate.
The Perils of Renting Steam Cleaners
Think twice before renting a steam cleaner- your carpets could end up even dirtier because of it!

Commercial rental units leave soapy residues that attract dirt and stains. This means you'll have to clean and ultimately replace your carpets far more often.
The Myths of Cleaning Carpet
The secret to a truly clean carpet doesn't involve expensive soaps or chemicals. It all comes down to pressurized water. Our patented cleaning system gently lifts stains & excess moisture at the same time. That's how we achieve a perfect clean!
Call Us Now (440) 349-4625
We Deliver Steam Cleaning Perfection
Why pay more for inferior carpet, and upholstery cleaning? We deliver perfection the first time, every time!
Who Are We:
Northeast Ohio's Most Trusted Carpet Cleaning Professionals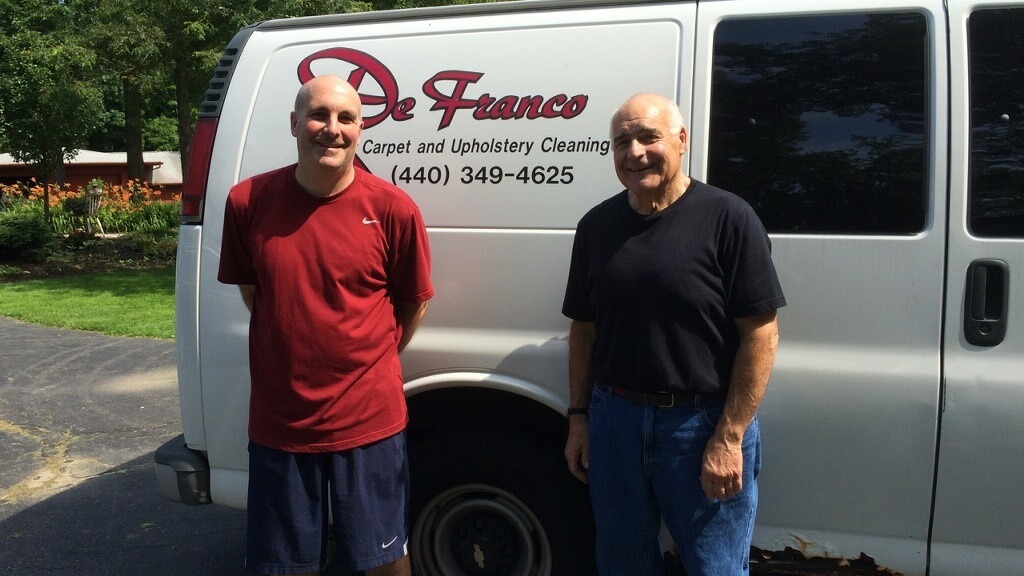 DeFranco Carpet & Upholstery Cleaning Company is a second generation, family operated company. It was founded in 1994 by Anthony and his son, Joseph, in Solon, Ohio. Its purpose, to satisfy the growing need for dependable services and high quality carpet cleaning. The DeFranco's are dedicated to developing carpet & upholstery cleaning techniques, unique from their competitors at affordable prices.
Being a family owned and operated company, you will always have a DeFranco on the job ensuring your complete satisfaction and peace of mind. We strive to exceed our customer's expections time and time again. We are proud to service the Greater Cleveland areas, including Cuyahoga, Lake, Geauga, Summit and Portage Counties.
Don't Take Our Word For It- See What Our Clients Have To Say!

Frequently Asked Questions
What's the best way
to treat a stain?
Start by lifting all liquids with a shop vac. DO NOT press it with a towel since that spreads the stain. Then lightly blot the stain with a wet washcloth and allow it to dry naturally overnight.
How often do I
need steam cleaning?
The average home/business should be steam cleaned at least once a year, or every 3-6 months in high traffic areas. Give us a call if you'd like personalized advice on the best steam cleaning regime for you.
Which carpet cleaning chemicals are the best?
In most cases, hot water with a touch of baking soda will keep most stains from setting. Call us if you have any questions about a particular stain type.
Easy To Find & Convenient Hours
Office Hours
Monday 9:00AM-5PM
Tuesday 9:00AM-5PM
Wednesday 9:00AM-5PM
Thursday 9:00AM-5PM
Friday 9:00AM-5PM
Saturday 10:00AM-4PM
Sunday Closed